PRESS RELEASE
SANTA FE, NM, USA – November 19, 2019
Solstar Space Company's Schmitt Space Communicator has been accessioned into the Smithsonian's National Air and Space Museum's collection. Dr. Martin Collins, curator of the museum's civilian application satellites collection, presented Solstar Space Company CEO M. Brian Barnett the official deed of gift accepting the donation in Washington, D.C. last week.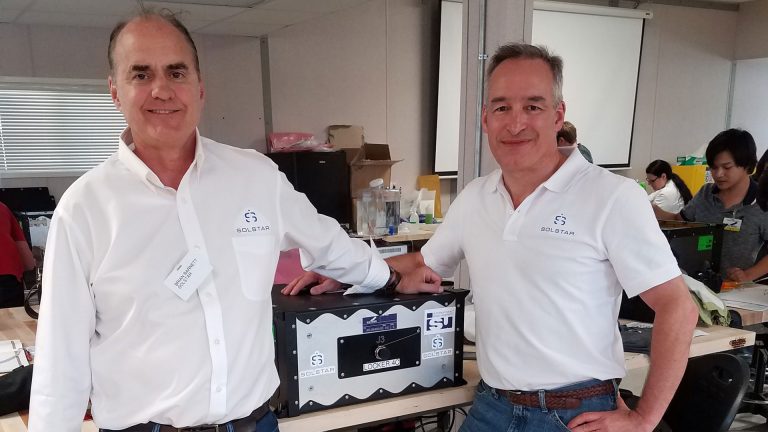 Solstar Space CEO M. Brian Barnett and President & Co-Founder Dr. Mark Matossian pictured with the Schmitt Space Communicator after the first successful test flight in April 2018

Solstar's Schmitt Space Communicator SC-1x prototype first flew to space onboard Blue Origin's rocket 'New Shepard' on April 29th, 2018. Solstar Space Company achieved the first commercial Wi-fi hotspot and commercial internet service, sending the first commercial tweet from space. The Schmitt Space Communicator demonstrated the Wi-Fi hot spot service inside and outside the spacecraft, for second time on July 18, 2018.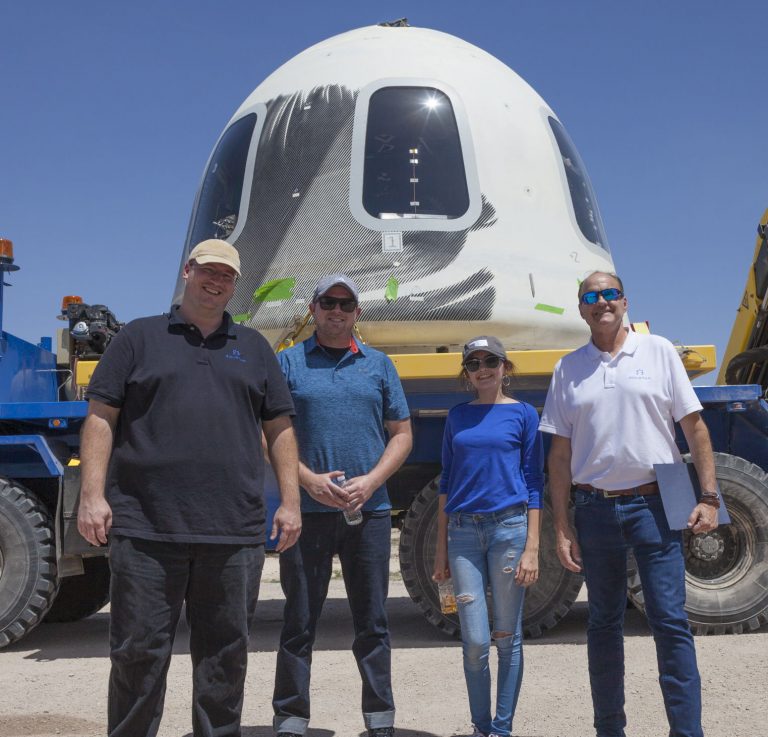 Solstar Space Team at Blue Origin's West Texas Launch Site in July 2018. Image courtesy of Blue Origin

Solstar Space is the leading commercial satellite communications company pioneering technology for the use of Wi-Fi in space. Solstar has developed the technology to enable data transmissions to and from platforms in space. With the support of NASA, Solstar has successfully demonstrated its commercial two-way payload data service technology on three suborbital flights. Solstar's Schmitt Space Communicator provides a Wi-Fi hot spot service inside and outside the spacecraft that can be used by Wi-Fi enabled payloads and payload specialists. Solstar's two-way data communications are vital in obtaining and gathering information securely, and paving the way for commercial, in-flight communications.
Strategic Investors, please contact M.Brian Barnett at +1 505-389-2299. ext. 1