Dear Investors, We are very heartened by all the investments we have received from so many people, from all walks of life, from all over the world. Last week, we had another incredibly successful demonstration of our commercial WiFi in Space service on Blue Origin\'s New Shepard.
We are now three for three— three spaceflights, three successes! See some great photos below from the flight. Video and some Photos are Courtesy Blue Origin.
Solstar's SC-1x Space Communicator and service was tested onboard Blue Origin's New Shepard Crew Capsule on a flight funded by NASA's Flight Opportunities Program (FOP). The spacecraft was launched from Blue Origin's West Texas Launch Site near Van Horn, Texas, USA.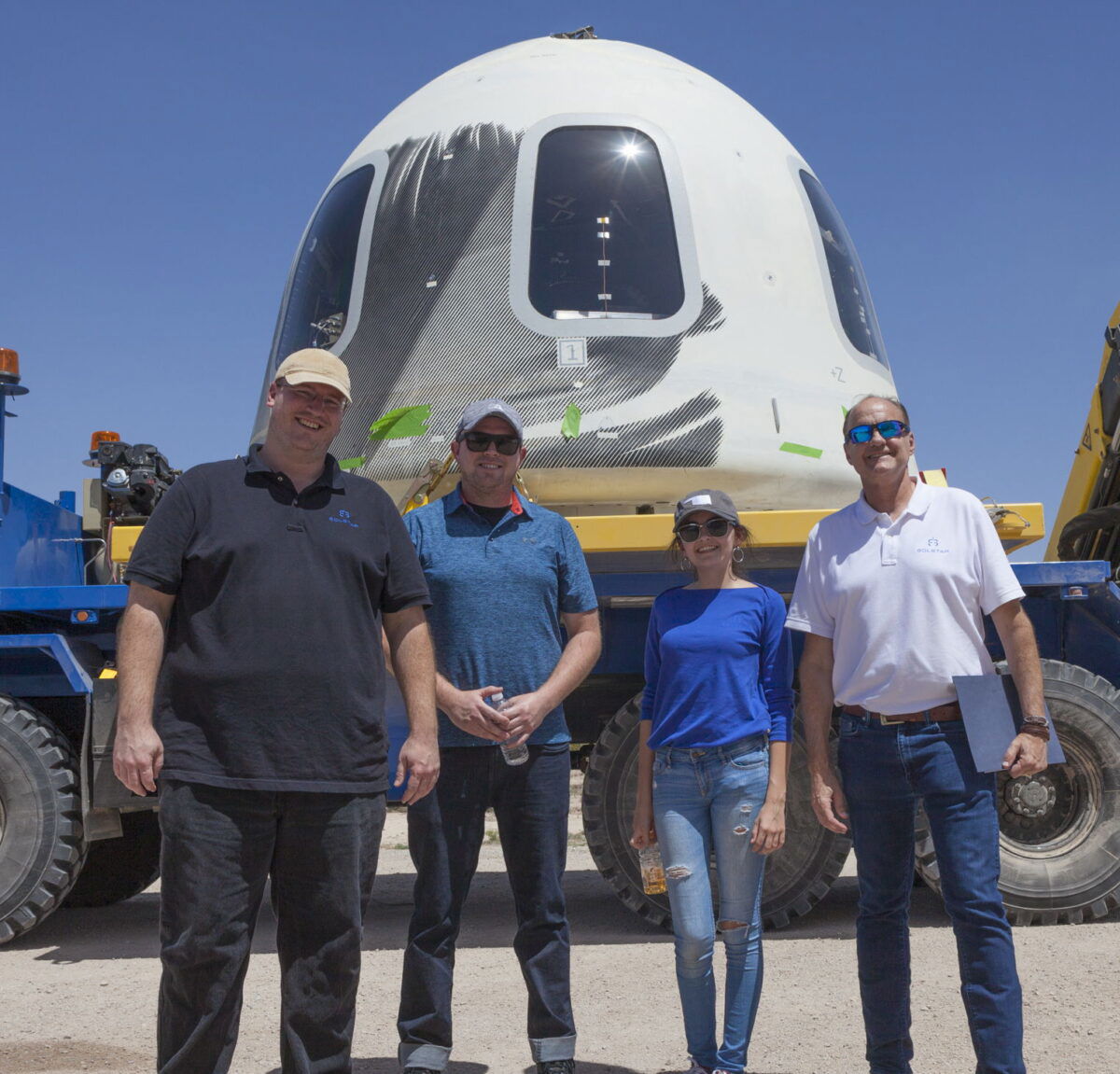 Solstar payload team posing in front of the New Shepard Crew Capsule shortly after it landed on July 18, 2018 (from left, Charlie Whetsel (Sr. Linux Programmer), Paul Frey (operations manager), Isabella Barnett (Payload Assistant), M. Brian Barnett (Founder and CEO)). (photo courtesy Blue Origin)
M. Brian Barnett, Solstar Founder, and CEO remarked, "For the second time in 50 days our Space Communicator successfully tested our commercial WiFi service in space. This time our service was tested at a higher altitude at 74.6 miles (120 km). We achieved our other objective of acquiring and maintaining a data link during the vigorous flight conditions of the high-altitude escape test."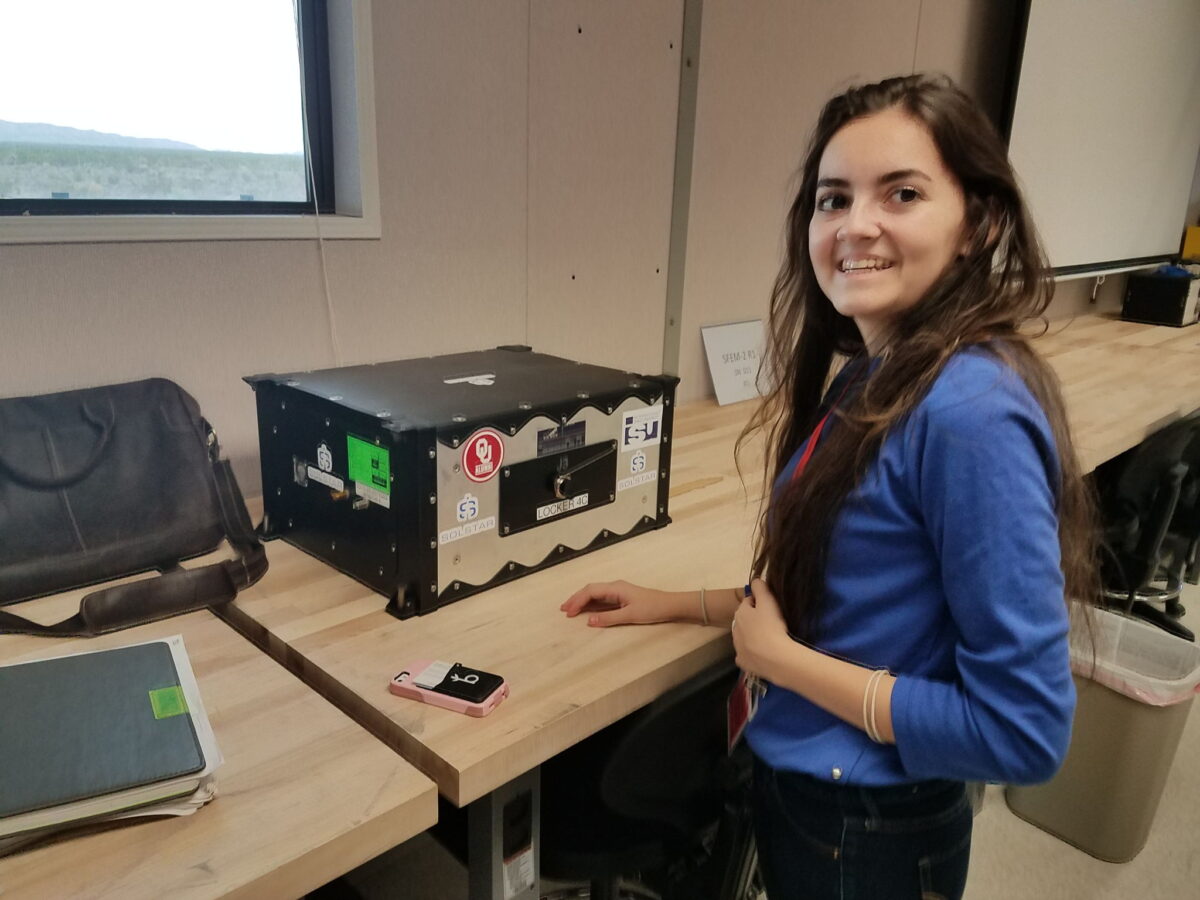 Payload Assistant, Isabella Barnett, with Schmitt SC-1x Space Communicator Payload

Dr. Mark Matossian, Solstar's COO remarked, "If, say, a company puts up a small research satellite, it can only talk with it once it passes over the ground station, which limits the ability to download data. Solstar's technology will allow access to the satellite at all times, which could be a powerful option for space businesses and researchers that they haven't had until now.
"The test flight was an important milestone towards fulfilling Solstar's goal of securely and conveniently connecting people and things in space to Earth via any internet connected device. "We want to extend our sincere gratitude to Blue Origin's highly professional team for making our second WiFi in Space test possible today", Barnett said.